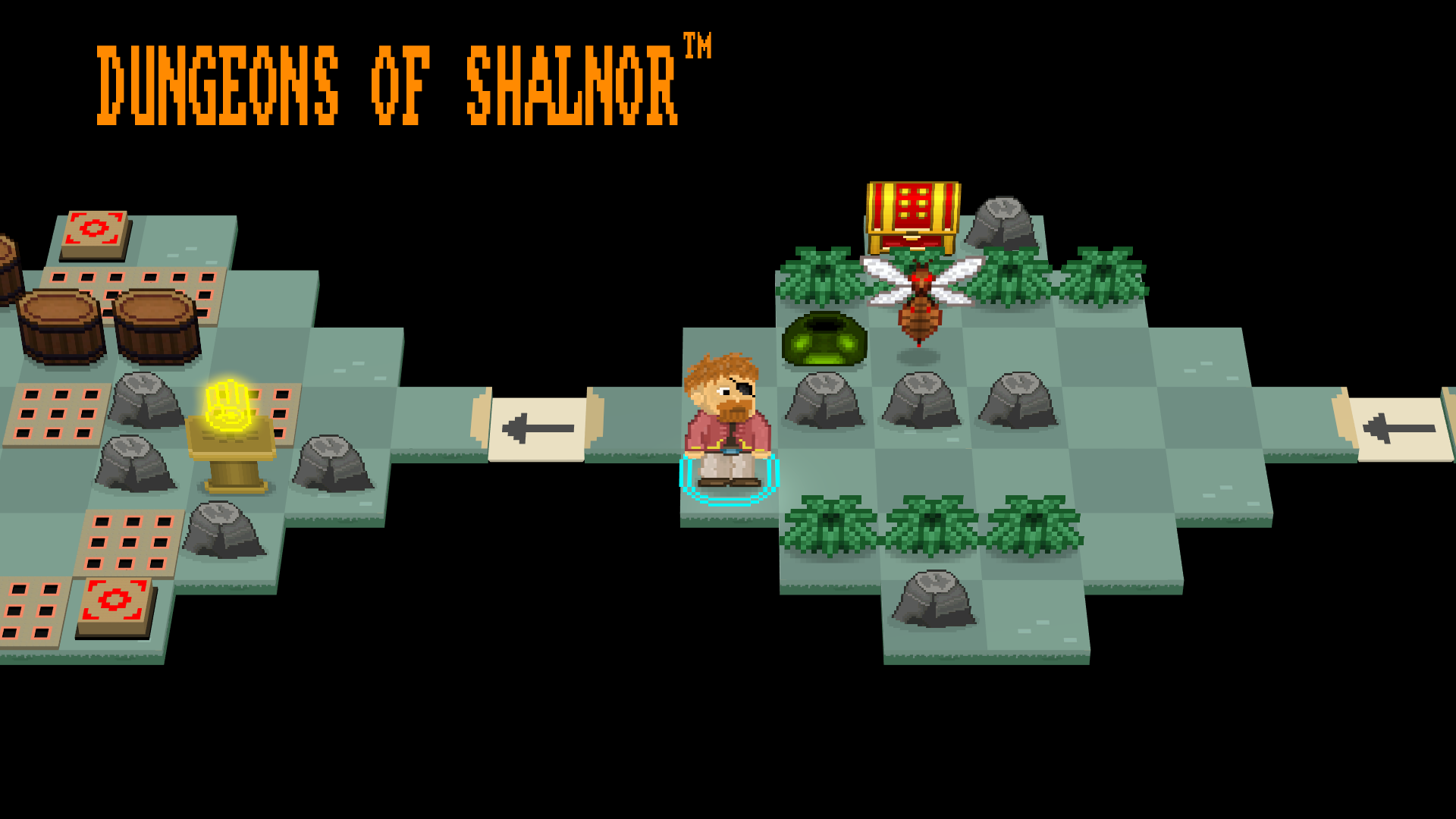 Dungeons of Shalnor
A downloadable game for Windows
An Eye for Immortality… Sounds like a good deal, until you realize that the pain of death forever lingers.

Dungeons of Shalnor is a Roguelike(Lite) Spin-Off of Shalnor Legends. The game features a Turn-Based combat along with a "Turn the camera" mechanic that also turns all enemies and projectiles in the game, causing interesting outcomes such as: Enemies walking into traps; Or attacking one another.

Every time you die, your gold is turned into Ghost Coins which can be used to purchase Upgrades in the Spirit Shop. The game uses a Half-Procedural generation method to create random encounters but also familiar scenes.
The Alpha consists of the First Dungeon as well as the First Boss.
This ALPHA supports KEYBOARD&MOUSE or XBOX ONE Controllers, if you are using a different controller and encounter problems, please DO NOT report them!
The tutorial will tell you how to play the game, you can also see which buttons do what in the options menu.
CONTACT ME:
johnnyostad@gmail.com
https://twitter.com/JohnnyOstad/
ALL MY OTHER GAMES:
Download
Download
Dungeons of Shalnor - Alpha (v0.1).zip
55 MB
Comments
Log in with itch.io to leave a comment.
Here's my video of this game. It was okay, but not my favorite kind of gameplay.
WRITE A COMMENT AND LET ME KNOW WHAT YOU THINK :)